DISCOVER IONIC COLLOIDAL SILVER
What it is and why it's so effective
Ionic Colloidal Silver is beginning to establish its rightful place as a natural healing substance and all round germ fighter. It's been around for centuries. Rediscovered, it's now gaining endorsement from the medical profession. Ionic Colloidal Silver is deadly to disease-causing microbes. In short these are harmful bacteria (germs) that can seriously affect your family's health.
Non-toxic and human friendly, it's most frequently used as a complimentary or alternative health treatment. Ionic colloidal silver is a powerful ingredient to help assist your body's natural immune function. If your immune system isn't functioning properly it can't fight harmful disease causing bacteria found in the body.
Thanks for your feedback!
HARMFUL BACTERIA IN THE BODY CAN SERIOUSLY AFFECT YOUR FAMILY'S HEALTH AND WELLBEING
Back to top
Risks, fact and myth
There are no scientifically recorded adverse effects or interactions with other drugs, and when used correctly has no ill effect at all. Also, while ionic Colloidal Silver eradicates the harmful disease causing bacteria in your body it does not harm the good bacteria in your gut. It really is the only natural broad-spectrum disease prevention healing remedy. All Silverlab products have been issued with NAPPI codes.
Silverlab Ionic Colloidal Silver therapeutic products are not harmful to the environment. They contain no added preservatives, colourants, alcohol, or fragrances. The entire range is safe and effective and has been formulated for use in even the most sensitive areas. It can be used to treat the whole family, pets too.

DESTROYS THE BAD BACTERIA WITHOUT HARMING THE GOOD
Silverlab Liquid
Taken as a tonic, helps strengthen the immune system to fight infection. It acts as a first line of defence and prophylactic against colds and flu. It also aids in the relief of gastric upsets, food poisoning, bladder inflammation, stomach flu, Rotavirus (diarrhoea), and the Norovirus (vomiting). Externally, apply copiously with a swab to rinse and disinfect wounds.
Silverlab Liquid Spray
This handy 100ml spray fits into your bag or purse. Use it for mouth infections, ulcers, colds and flu. For topical use spray on bedsores, ulcers, athlete's foot or use as a disinfectant.
Silverlab Nasal Spray
The nasal spray helps to support the natural immune defence in your nose. It helps to relieve allergies, hay fever, and inflammation, and reduces the redness and discomfort associated with flu and common cold. May be used for extended periods of time.
Silverlab Healing Gel
The gel formula helps with the safe and effective treatment of bacterial infections and complications of wounds, burns, cuts, scrapes, stings, fever blisters, herpes, vaginal thrust, boils, wet dermatitis, sunburn, bedsores, and groin infections. Applied directly to the infected area, it's gentle, soothing qualities keeps infection away and helps to actively promote rapid healing while helping to reduce scarring. That time of the month? Dip tampon into Silverlab Healing Gel before inserting to prevent thrush caused by tampons.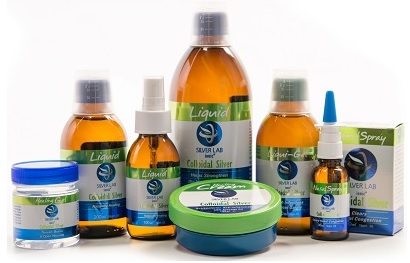 A NATURAL ALTERNATIVE TO CORTISONE
Cortisone is often used to decrease the local inflammation, swelling, burning and itching that is often associated with these skin problems. A common side effect to using strong cortisone ointments and creams is permanent thinning of the skin, especially when applied to skin-folds such as under the breast, the armpit, and the groin.
Silverlab Healing Cream is your natural alternative to cortisone cream treatment. Doctors say there is no known cure for Eczema, but this natural medicine can help reduce the symptoms without the harmful side effects.
Silverlab revolutionary Healing Cream
The reason Silverlab Healing Cream is fast becoming a popular alternative to cortisone based creams is in large part due to ionic Colloidal Silver's multi-purpose healing versatility. Independent laboratory tests have confirmed its powerful antiseptic, anti-inflammatory, anti-bacterial and anti-fungal properties. (*See scientific evidence validates Silverlab products' on website)

USE IT FOR MILD TO MODERATE SKIN IRRITATIONS.
Silverlab Healing Cream may provide instant and on-going relief for Eczema & Dermatitis and should always be kept at hand for:
Eczema, Acne, Dermatitis, Rashes, Dry chapped & sun damaged skin, sunburn, Itchy skin, Cracked and bleeding heels, Vaginal thrush and Vaginitis, Venereal warts, Moisturiser and lubricant, Breast and nipple care, Nappy rash, Cold sores, Haemorrhoids. Nose and mouth ointment for Colds and flu'. Bruises, Varicose veins, Insect bites and stings. Hives, Psoriasis, Rosacea, Seborrhoea, Impetigo, Warts, Athlete's foot & Foot odour. After beauty treatments (laser, waxing), After shave cream.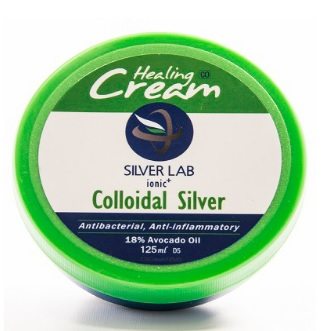 Silverlab Liqui-Gel
The liquid-gel formula gently soothes sore throat, tonsil and mouth infections. It also helps in the treatment of symptoms associated with colds or coughs.
Skin problems
Dermatitis
Eczema
Erythema
Skin lesions
Or the common rash
These are terms that describe skin characterized by one or more of the following symptoms: inflammation, redness, welling (skin edema), itching and dryness, crusting, flaking, cracking, oozing, blistering, or bleeding. Causes are as varied as the rashes themselves. They may be associated with allergies or asthma, psoriasis, Impetigo, shingles or rashes caused by childhood diseases like chickenpox, measles and scarlet fever. Some medications can cause rashes, as can insect bites and stings.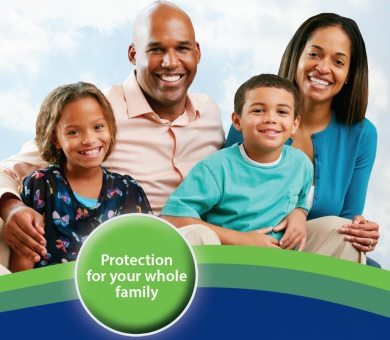 Thanks for your feedback!
For more health information
Click on the body area you want to know more about. Select a related health topic from the menu
Select a body area